We are happy to announce that the National Assessment and Accreditation Committee (NAAC) has awarded the prestigious A+ grade to MM's IMERT Pune.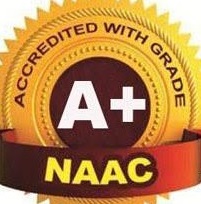 NAAC accreditation enables the institute eligible for UGC grants, RUSA grants, financial aid etc.
On the other hand, NAAC accreditation determines the quality of the institute in terms of education, infrastructure, research, teaching & learning etc.
Institutes with top NAAC grades such as 'A+' are most sought-after institutes, as they offer High-Quality Education.