Induction Programme 2018 :-
Theme:- "Reinvent, Redefine, Rejuvenate & Grow"
Day 1 - 1st August 2018 (First Half) :- Introduction to the Departments (Finance,Banking & Insurance, Marketing,HR,Systems & Operations) and Teaching & Non Teaching staff (CRD,Admin) members. Dr.Shriram Nerlekar (Director,IMERT) was felicitated by students on account of his nomination as a Member - Board of Studies (Financial Management) by Savitribai Phule Pune University, Pune. Dr. Vinod Mohite was also felicitated as he is awarded with doctorate by S.P.Pune University in the discipline of Marketing Management.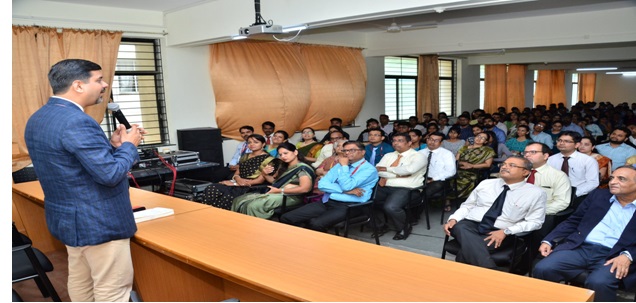 Day 1 -1st August 2018 (Second half):- Placement Orientation session by CRD. Pre-Assessment Orientation & registration.
OMT :- As a part of Induction programme, today MBA Ist year students participated into various Management Games, as a philosophy of Learning through Experience. - 1. Connecting the Bridge,2. Sheep & shepherd, 3. Acid walk, 4. Mine fields, 5. Stack a stack.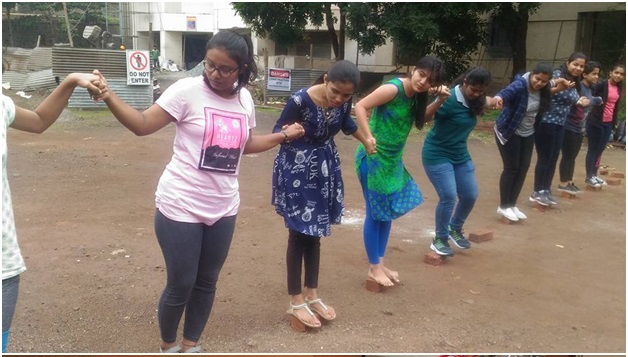 Mr. Anand Khot (Lead HR, IBM, Pune) and Mr. Kaushik Mujumdar (MD , Principal Global Services Pune, a wholly owned subsidiary of the Nasdaq-listed, Fortune 500 company, Principal Financial Group®) graced the inauguration of Induction programme 2018 (organised on 4th August 2018) by their presence as a Chief Guest & a Guest of Honor respectively and guided students on the theme - "Reinvent, Redefine, Rejuvenate & Grow".