About: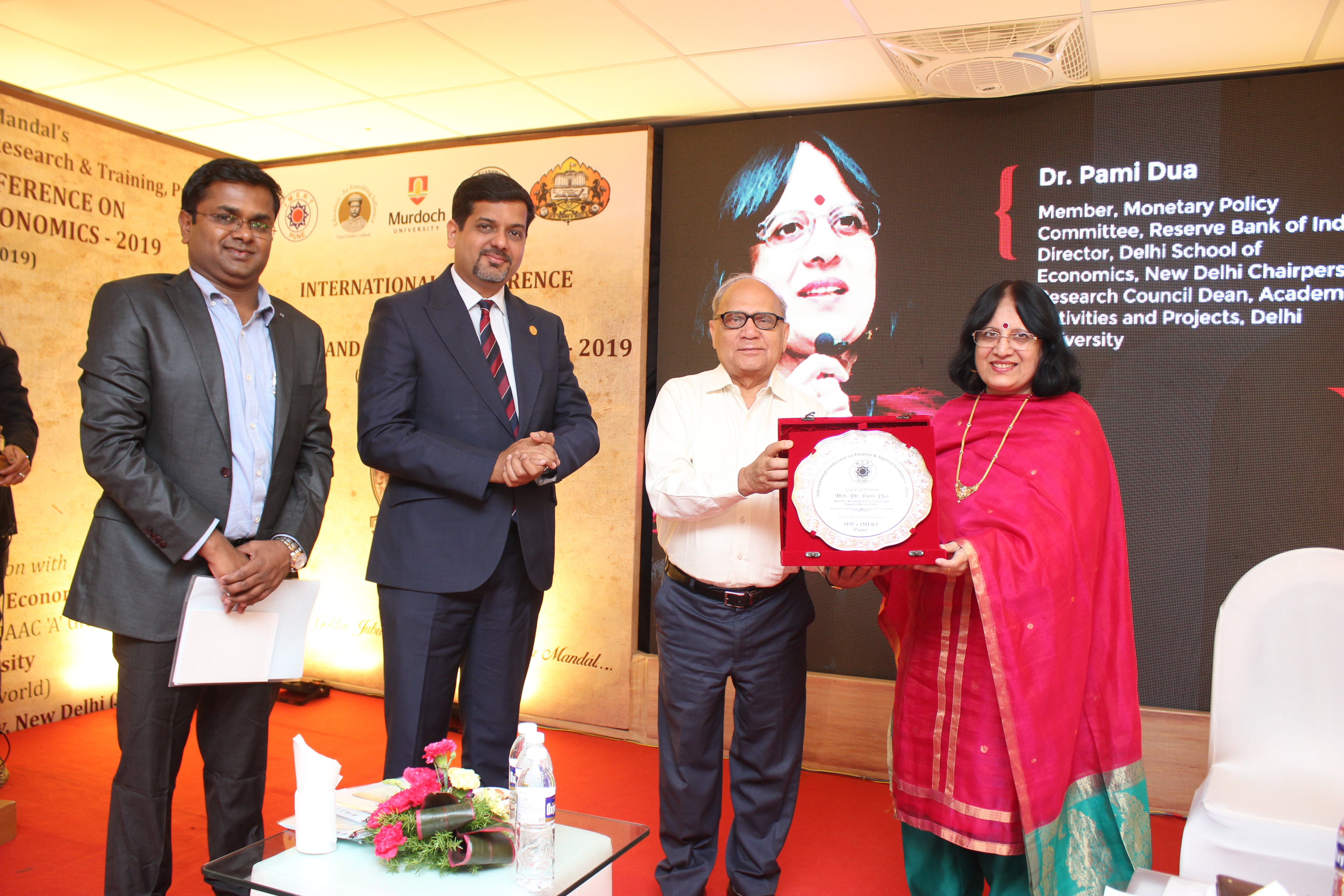 The 'Centre for Emerging Economies & Development (CEED) at MM's IMERT' was inaugurated by the hands of Hon. Dr. Pami Dua, Member of Monetary Policy Committee in the year 2019 and Hon. Dr. R. S. Deshpanade, Former Director, Institute for Social and Economic Change.
Padmabhushan Shri. Madhav Gadgil is the 'Honorary Advisor' of the Centre. Dr. Tomoki FUJII, Associate Dean, Singapore Management University and Dr. Paroj Banerjee, Fellow, Department of Geography and Environment, London School of Economics and Political Science are also associated with CEED as the Members of the Centre.
CEE is envisioned as a liberating space with no disciplinary boundaries for the conduct of research, projects, academic experiments, interactions, events and publications. It is dedicated to conduct empirical interdisciplinary studies concerning to the contemporary issues. In a short span of time we have come up with the book project 'Advances in Finance & Applied Economics' published by the Springer Nature, Singapore, Ltd. A book project titled 'Demonetization & its Social Impact' is also completed recently. This book contains articles by eminent economists like Dr. Manmohan Singh, Former Prime Minister of India, Dr. Rajiv Kumar, Vice-chairman, NITI Aayog, Government of India, Dr. Ila Patnaik, Former Principal Economic Advisor to the Government of India, Dr. Bibek Debroy, Chairman of the Economic Advisory Council to the Prime Minister (EAC-PM), Prof. Sebastian Morris, Professor of Economics at the Indian Institute of Management, Ahmedabad name a few among other distinguished contributors.
CEED is closely working with the Gokhale Institute of Politics & Economics, Murdoch University, Dubai, IIT Bombay etc. on various academic & research projects.
B. People
Advisory Board
| | |
| --- | --- |
| Padmabhushan Shri. Madhav Gadgil | Honorary Advisor |
| Dr. Tomoki FUJII, Associate Dean, Singapore Management University | Advisor |
| Dr. Paroj Banerjee, Fellow, London School of Economics and Political Science, UK | Advisor |
Department Structure
| | |
| --- | --- |
| Sandeep Hegade | Head of the Department |
| Sachin Kshirsagar | Faculty Member |
| Yogesh Jadhav | Faculty Member |
| Vijay Sonaje | Faculty Member |
| Komal Dadas | Student Member |
| Ashwini Dhande | Student Member |
| Sanket Bankar | Student Member |
| Akanksha Yadav | Student Member |
| Shubham Mahalle | Student Member |
C. Grants Received & MoU's:
The centre for Emerging Economies & Development has received research grant of Rs. 25.34 lakh for projects concerning to tribal development and has signed MoU's with the Tribal Research & Training Institute, Government of Maharashtra, Pune for the same.
D. Research & Consultancy Projects: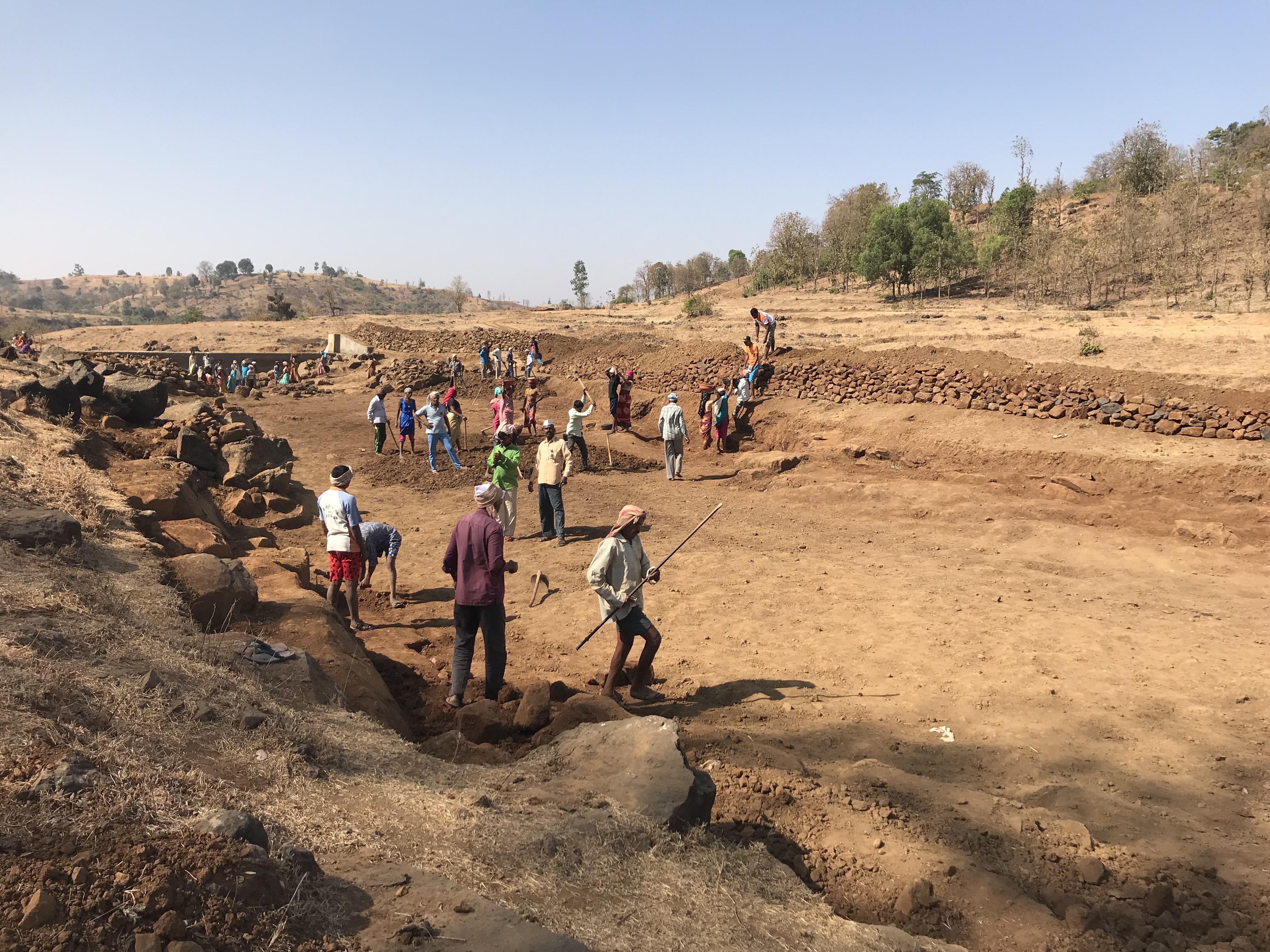 The Centre for Emerging Economies & Development at MM's IMERT is conducting an ethnographic study to arrest forced migration amongst tribal communities in Palghar District. The project also involves developing a sustainable business model for the tribal communities.
Forced migration has been one of the greatest epidemics of the present century. Especially, in a scenario where the rich traditional inherent knowledge & skill sets of a particular community are perceived to be of rare importance in a contemporary environment. These attributes of market forces are highly difficult to challenge and possibly cannot be cured by the help of mere skill development programs being offered to such communities to become part of the advanced workforce. An evidence for such a case is the dismal output of the tribal communities to adapt to the urban skills & make a successful livelihood therein. Even after successfully completing a skills development course in advanced technologies the people from tribal communities are found to be either living under deteriorating economic & social conditions in the urban areas or leaving back to their native dwellers.
The proposed project aims to study & address this pertinent issue with the help of conducting a research to carry out need analysis of these communities. Further, it also aims to build upon the appropriate business model for the products that can be produced by these communities at their own places which can be exposed to the market.
The project envisages to bring together government, academia & industry to join hands and work jointly to address the issues of tribal communities through this project.
E. Other Studies undertaken
Social Impact Project on Socioeconomic Development of Tribal Community in Palghar District (of Maharashtra): The project is started as 'pilot project' for this year is to be expanded to cater other (tribal) districts in Maharashtra as a next step.
Empirical study of present state of automobile industry in Pune and their remedies - The study limits to understand the causes and possible actions that can be taken up at the policy level to address the issues pertaining to this industry.
Comparative study of stress as a dysfunction among organized & unorganized sectors - This study taken up by some of our students is to be further extended to profiling both these sectors. The study is carried out under the guidance of some of the psychologist in the city.
A study of markets from the lenses of behavioural economics – A group of students working on this project are keen to give their assessment of markets to industry in a form of a Working Paper.