Training programme on "Marketing for Survival"
On the 26th of June, 2019, faculty members of IMERT, Dr. Rupendra Gaikwad and Prof. Vivek Dighe conducted a full day training programme on "Marketing for Survival" at the Pune District Urban Cooperative Banks Association (PDUCBA) office located at Sahakar Nagar, Pune. The PDUCBA represents and works for the betterment of its member banks which are all the Urban Cooperative Banks operating in Pune District.
The participants were from 10 different Urban Cooperative Banks. They were managerial staff working in the capacity of Branch Manager/Assistant Branch Manager in their respective banks.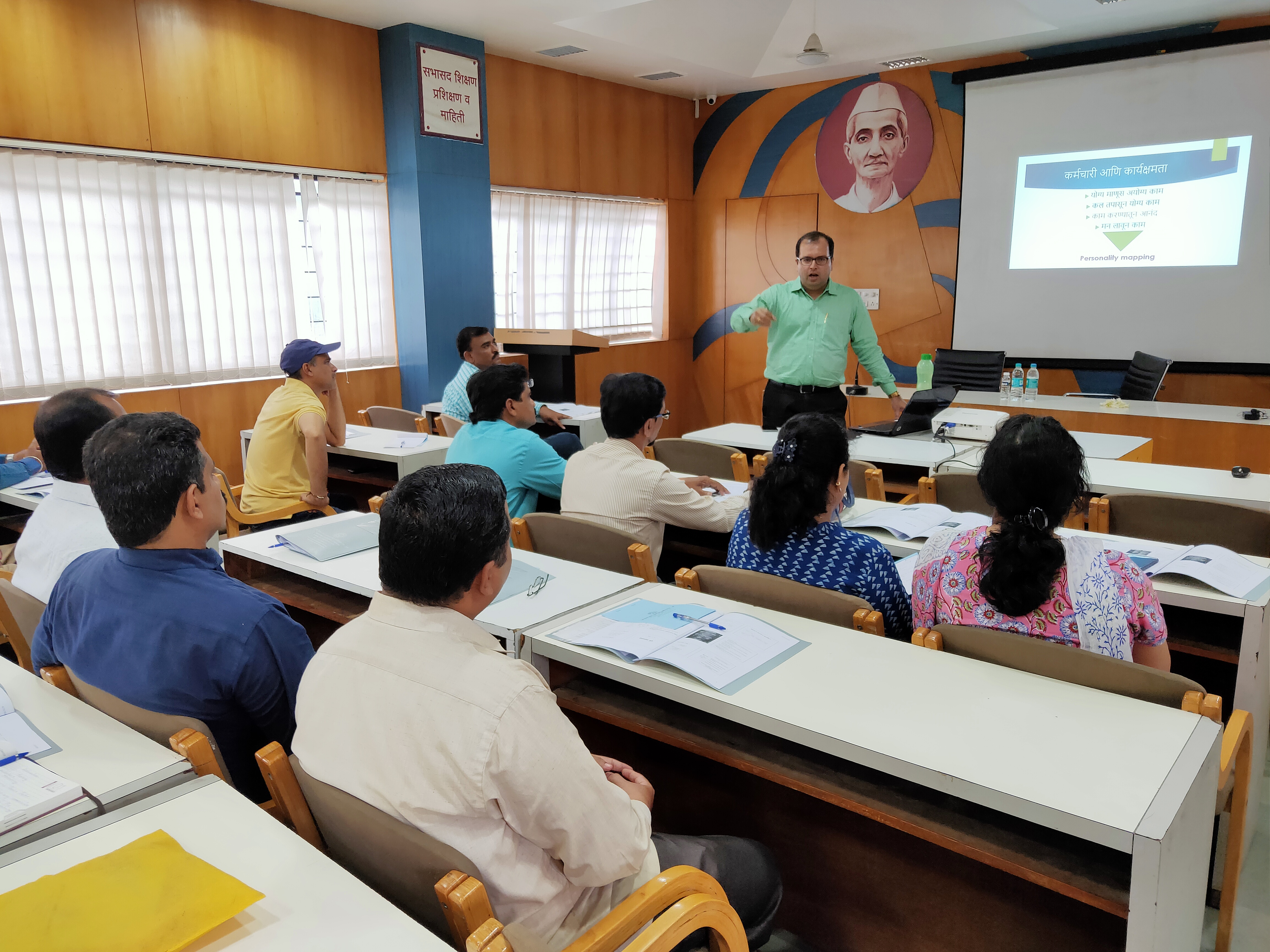 Through the course of this day long interactive training programme, the trainers and the participants interacted about the present situation and position of the Urban Cooperative Banks, their competitiveness, issues of survival and the various measures like Marketing of financial products that can be undertaken to ensure that they remain relevant and are able to sustain and grow in the face of intense competition from Public Sector Banks, Private Banks and Foreign Banks..